Our commitment to providing each and every one of our patients with the highest quality of care begins with the extraordinary team of dental professionals we have assembled here at Thompson Center for Dentistry. Our experienced dentists are surrounded by a skilled and compassionate support staff comprised of extensively trained individuals who can help you renew your smile. Our entire team is dedicated to improving your oral health and ensuring that you obtain the most effective and comfortable treatment possible.
Christina Gonzalez – Dental Hygienist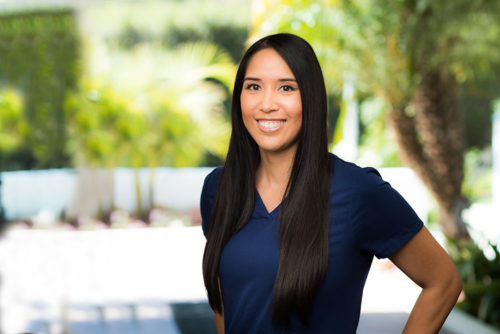 Born and raised in Southern California, Christina decided to become a dental hygienist right after she started college. She always enjoyed going to the dentist while growing up, so it just made perfect sense that she ended up working at a dental office! Christina attended Palomar College and graduated from the Dental Hygiene Program at Southwestern College. She is certified in laser treatments and is a member of the American Dental Hygienists' Association, the California Dental Hygienists' Association, and the San Diego COunty Dental Hygienists' Association. Christina has also held membership in the Dental Hygiene Community Outreach committee, which helps organize educational volunteering events to promote dental hygiene health. She has also participated in community service programs with the San Diego County Dental Hygienists' Society and Neighborhood Healthcare.
Christina employs a skilled and gentle touch in all of her procedures. She enjoys helping people improve their oral health and creating positive relationships with her patients.
Outside of her busy schedule here at Thompson Center for Dentistry, Christina enjoys spending her free time with her boyfriend and family. She also enjoys hiking, running, kayaking, traveling, and trying new foods.
Rachel Kubina – Dental Hygienist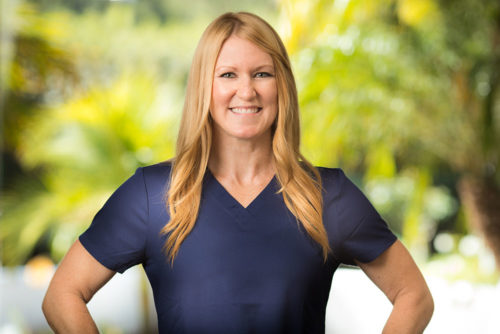 Rachel is originally from Marshall, Missouri. She graduated from the University of Missouri, Kansas City with a Bachelor's degree in Dental Hygiene. Rachel is certified in laser therapies and is a member of the American Dental Hygienists' Association and the California Dental Hygienists' Association. As a dental hygienist, Rachel is dedicated to her patients and her field. She believes that fostering a strong sense of understanding about dentistry, oral diseases, and dental care is the key to improving the health of patients.
Rachel enjoys spending her spare time with her husband Craig and her two beautiful daughters. She is also an avid hiker, weightlifter, and outdoor enthusiast.
Diana Schaumburg – Dental Hygienist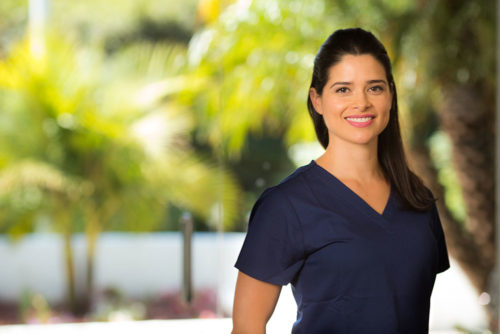 Diana comes from quite the dental family! With three cousins who are dentists in Mexico, Diana decided that a career in the dental field was for her as well. Originally from Chula Vista, Diana attended the Dental Hygiene Program at Southwestern College and earned a BA in Business Management from SDSU. Diana is a firm believer in continuing education; she has received extensive training in periodontal therapy at the University of Florida. Furthermore, she completed training in the administration of ozone therapy and sedation dentistry.
Above all, Diana enjoys interacting with her patients and genuinely getting to know them. She is passionate about teaching her patients proper dental home care and how dental health is directly correlated to their overall well-being. She wants to see that all her patients are healthy and thriving! Diana looks forward to answering any questions related to dental health that patients may have. She genuinely listens to her patients and is dedicated to providing a safe space where their concerns and requests are respected. She prides herself on taking a gentle but thorough approach, and wants to see every patient leave with a smile.
Diana has spent a great deal of time volunteering her expertise for those in need of dental care. She has traveled to the Dominican Republic and Mexico, working with dentists from all over the world to provide free care to local adults and children. Diana enjoys spending her spare time with her wonderful husband and two daughters. A lifelong learner, Diana is also studying to be a certified Transformational Nutrition Coach.
If you would like to learn more about our team and the many treatments available at Thompson Center for Dentistry, please contact us today.