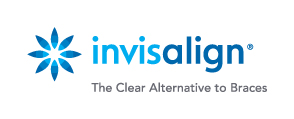 Are you looking for a discreet way to straighten your teeth? Thompson Center for Dentistry offers one of the most popular and innovative orthodontic treatments available: it's called Invisalign®. This treatment is often ideal for patients who have mild to moderate teeth alignment or bite issues. Invisalign® is a way to address these concerns by using clear, removable aligners to bring the teeth into a more desirable position. The system of aligners are virtually invisible on the teeth, allowing you to attain a more beautiful smile without others even knowing you are undergoing treatment. Our dentists offer both the standard Invisalign® treatment as well as Invisalign Teen®, which is an option specifically designed for adolescent patients.
What are the benefits of Invisalign®
Some of the many potential benefits of Invisalign® include:
Gradual correction of teeth affected by misalignment and crowding
The aligners are removable for eating, drinking, brushing, and flossing
The clear aligners are barely noticeable on the teeth
Many patients achieve optimal results in just 9 to 15 months or less
How does the treatment process work?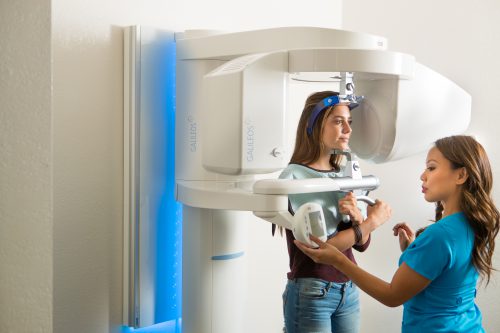 During your initial oral evaluation, our cosmetic dentist will determine whether Invisalign® is the best option for your orthodontic needs. If so, she will take an impression of your teeth and have a series of customized Invisalign® teeth aligners created. Once those are produced, you will take the aligners home with you and wear each one in the series for about two weeks, then move on to the next set. Each of the aligners is slightly modified from the one that comes before it, which allows for a gradual re-positioning of your teeth.
The total number of aligners necessary for the best results depends on each patient's individual needs; therefore, the overall treatment time varies from patient to patient. Our dentist will schedule periodic check-ups to monitor your progress.
Invisalign® has helped thousands of patients successfully treat common orthodontic problems and renew the appearance of their smile! We will be happy to meet with you for an Invisalign® consultation and answer your questions about this advanced procedure.
Invisalign Teen®

Invisalign Teen® is specifically designed for the unique orthodontic needs of teenage and adolescent patients. It offers the same benefits as the standard Invisalign® procedure, and has become one of the more popular orthodontic treatment options among this age group. The clear aligners allow teens to straighten their teeth without their peers seeing visual signs of the treatment process at work. Plus, the technique often does not have a sizable effect on a teenager's everyday lifestyle.
If you would like to find out if Invisalign® is the right option for you or your child, we encourage you to contact Thompson Center for Dentistry with any questions you may have, or to schedule an Invisalign® consultation.