Invisalign® and Invisalign Teen®
Have you been searching for a way to achieve straighter teeth in the most discreet way possible? Thompson Center for Dentistry offers one of the most popular and innovative orthodontic treatments available: it's called Invisalign®. This treatment is often ideal for individuals who are experiencing mild to moderate teeth alignment or bite irregularities. Invisalign® utilizes an innovative system of custom-designed, clear aligners to gradually shift the teeth into the desired position. The aligners are not only removable, but also virtually invisible, which allows you to renew your smile without others seeing the appliances on your teeth. Our dentists offer both the standard Invisalign® treatment as well as Invisalign Teen®, which is an option specifically designed for adolescent patients.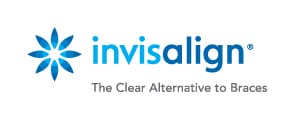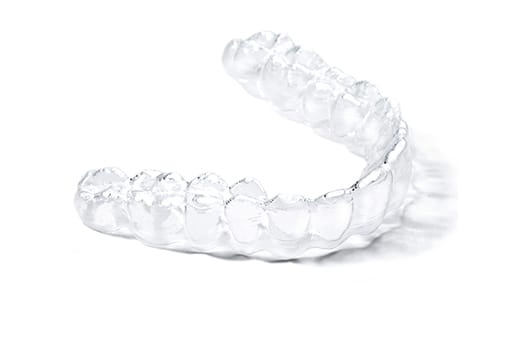 What are the benefits of Invisalign®?
Invisalign® offers an array of benefits for both adults and adolescents experiencing common orthodontic concerns, including:
Correction of teeth misalignment and crowding
The aligners are removable for eating, drinking, brushing, and flossing
The aligners are composed of a translucent plastic material that is hardly noticeable on the teeth, even at a close distance
Optimal results can be achieved in 9 to 15 months or less for many patients
What concerns can Invisalign® treat?
Invisalign® can be a good solution for a full range of orthodontic concerns, including: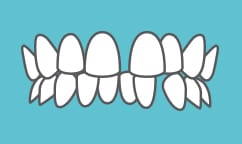 Gaps and spaces between teeth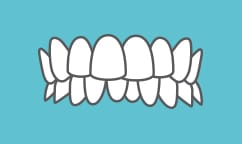 Crowded teeth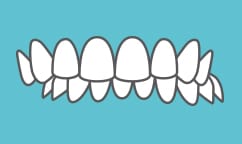 Overbite, underbite, crossbite, and open bite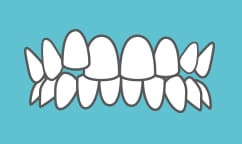 Inadequate space in the mouth to accommodate other types of dental work
Invisalign® Vs. Braces
Invisalign clear aligners and traditional braces have one significant thing in common: they are both designed to effectively correct common orthodontic concerns such as misaligned teeth and bite irregularities. The differences between them lie in the method used to achieve these goals. Whereas braces utilize brackets and wires to move the teeth into a straighter position, Invisalign® aligners are composed of a clear plastic material. The Invisalign® system is often beneficial for patients who would like to address their orthodontic issues without the noticeable brackets and wires associated with braces. For many patients, it can also offer a more comfortable experience, and less time spent at the dentist's office for maintenance. With that in mind, it's important to remember that both traditional braces and Invisalign® are advanced procedures that have proven effective at correcting a variety of orthodontic concerns. The best option ultimately depends on each individual's needs and goals. For some patients, particularly those with more severe misalignment or bite issues, braces may be the more ideal treatment. For others, Invisalign® can offer the results they are seeking. Our dentist will talk with you about your options and help you decide the optimal treatment plan.
iTero® Element Digital Scanner for Invisalign®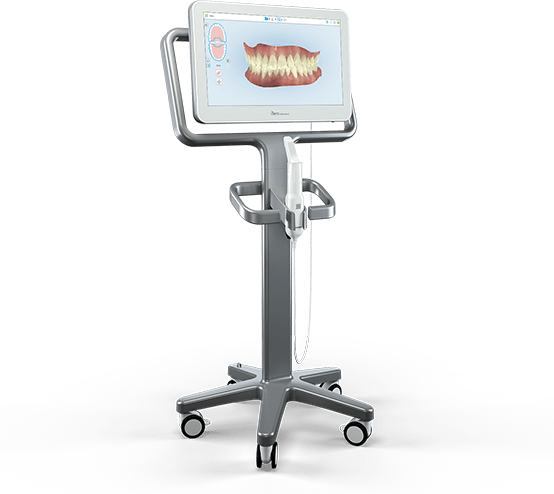 Our practice utilizes the iTero® Element digital scanner for Invisalign® procedures. This state-of-the-art technology eliminates the need for messy, putty impressions, ultimately making the beginning stages of the treatment process more comfortable and efficient. Instead of taking a physical mold of your teeth to create the foundation for which your Invisalign® clear aligners will be based, the iTero® system allows us to digitally scan all sides of your teeth and produce a 3-Dimensional image on a computer screen. The scanning process can be completed in just a few minutes. Plus, we can use the scan to formulate a simulated picture of what the final results of your Invisalign® treatment may look like, helping you visualize the potential effects of the procedure before you even begin wearing the aligners. This advanced digital scanning technology offers many advantages to our patients, and it is a standard part of our Invisalign® treatments.
How does Invisalign® work?
During your initial oral evaluation, our cosmetic dentist will determine whether Invisalign® is the best option for your orthodontic needs. If so, a digital scan of your teeth using the iTero® scanning technology will be taken, which will serve as the blueprint for a series of customized Invisalign® teeth aligners. Once those are produced, you will take the aligners home with you and wear each one in the series for about 1½  to two weeks (depending on the complexity of the treatment), then move on to the next set. Each of the aligners is slightly modified from the one that comes before it, which allows for a gradual re-positioning of your teeth.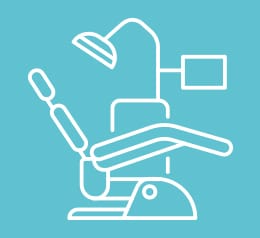 Consultation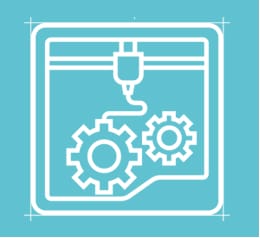 Custom Aligners Created For You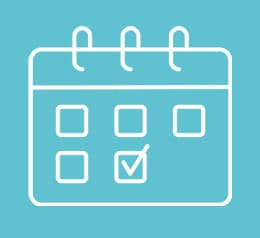 Change Aligners Every 1-2 Weeks
The total number of aligners necessary for the best results depends on each patient's individual needs. Our dentist will schedule periodic check-ups to monitor your progress.
Invisalign® has helped thousands of patients successfully treat common orthodontic problems and renew the appearance of their smile! We will be happy to meet with you for an Invisalign® consultation and answer your questions about this advanced procedure.
How does Invisalign® feel?
One of the reasons why so many individuals choose Invisalign® is its ability to correct orthodontic concerns without causing excessive discomfort. During the first few days of wearing the aligners, patients can expect some degree of soreness or a pressure sensation as the mouth adjusts to the appliances; however, these effects should dissipate on their own. Over-the-counter pain medicine can also be helpful for relieving any temporary discomfort.
How long does Invisalign® take?
Since Invisalign® treatments are customized to each person's needs and goals, the length of treatment varies from patient to patient. Some of the factors that will determine overall treatment time include the type of orthodontic concern for which you are being treated, the severity of the concern, whether you wear the aligners as consistently as directed, and the rate of movement caused by the aligners themselves. In most cases, patients achieve their goals in about 9 to 15 months. Some individuals will need a longer treatment period to meet their goals, others may attain optimal results in a shorter period of time. Following our dental team's instructions, wearing the aligners for at least 22 hours each day, and letting us know if you are experiencing any issues or problems with the aligner as quickly as possible can go a long way toward helping you achieve the best possible results in a shorter amount of time.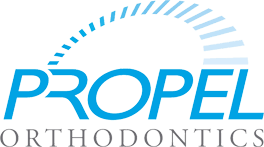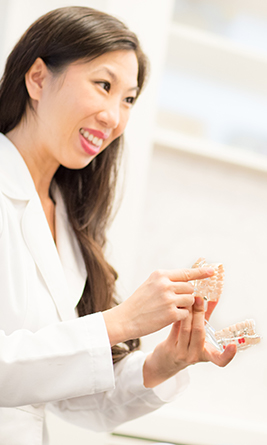 PROPEL® Orthodontics for Faster Invisalign® Results
New innovations in the field of orthodontics have made it possible for individuals to achieve optimal results in a quicker amount of time. PROPEL® is a state-of-the-art device that can help Invisalign® patients reduce the total amount of treatment time and accelerate the outcome. PROPEL® is known to significantly diminish the overall time necessary for Invisalign® and other orthodontic options by 30 to 60% in many cases.
We offer patients two different PROPEL® options to speed up Invisalign® treatment and increase effectiveness. The PROPEL® osteoperforation method involves a one-time procedure that creates micro-perforations along the gums to stimulate bone structure surrounding the teeth. This virtually painless procedure is designed to "propel" the teeth to move more quickly into the desired position during the Invisalign® treatment process.
The second PROPEL® option available at our practice involves the daily use of a mouthpiece that delivers vibrational micropulses to gently accelerate the movement of your teeth into the ideal position. Working along with your Invisalign® treatment, the PROPEL® device only needs to be worn for about five minutes each day. It's also very simple to use—it lights up while it's working and turns itself off when it's finished. Ultimately, PROPEL® can work in tandem with Invisalign® to help patients achieve their dream smile at a much faster rate.
How do I clean Invisalign® aligners?
Cleaning and caring for your Invisalign® aligners is a quick, simple, and easy process. We offer our patients EverSmile®, a white foam wash that cleans and freshens breath. You may use a toothbrush to clean your aligner. Make sure that the water is warm and not hot—if the water temperature is too high, there is a risk that it may alter the shape of the appliance, which can have an effect on its ability to correctly and efficiently resolve your orthodontic concerns. The aligners can be more comprehensively cleaned with antibacterial soap, followed by a thorough rinse before placing them on the teeth again.
Invisalign Teen®
Invisalign Teen® is specifically designed for the unique orthodontic needs of teenage and adolescent patients. It offers the same benefits as the standard Invisalign® procedure, and has become one of the more popular orthodontic treatment options among this age group. The clear aligners allow teens to straighten their teeth without their peers seeing visual signs of the treatment process at work. Plus, the technique often does not have a sizable effect on a teenager's everyday lifestyle.

How much does Invisalign® cost?
The price of Invisalign® can vary significantly from one patient to another because it is customized for each individual's needs based on a variety of factors, including the complexity of the orthodontic concerns being treated, the number of aligners that will be required to achieve the best possible results, the estimated duration of treatment, and other components.
Once your Invisalign® treatment plan is developed, a member of our team at Thompson Center for Dentistry will calculate an estimate of the overall cost and answer any questions you may have. Our practice accepts many convenient payment methods, and we work with CareCredit®—one of the most popular dental financing agencies in the nation. CareCredit® offers a variety of low- to no-interest monthly payment plans that can help qualified applicants pay for their Invisalign® procedure over time.
Are there alternatives to Invisalign®?
Some individuals may not be the best candidates for Invisalign®, and others may simply wish to explore other options that can help them meet their needs. Fortunately, our practice offers a full range of advanced orthodontic treatments that can serve as effective alternatives to Invisalign®. Traditional braces can be ideal for patients who have more severe cases of misalignment or bite irregularities. A number of options are available, including clear and ceramic braces, that can be suitable for both adults and children.
Some patients may not even need ongoing orthodontic treatment to successfully resolve their concerns. For certain cases of gaps, spaces, and mild misalignment, porcelain veneers may be the best choice. These custom-designed restorations can mask the appearance of common aesthetic dental imperfections and give the teeth a straighter, more uniform look.
Our dentist will talk with you about all of the treatments that can achieve your goals and help you decide which procedure is right for your needs.
How do I choose the right Invisalign® dentist?
To increase the chances that your results will meet expectations, it is necessary to find a dentist who is experienced with Invisalign® and has training in orthodontics. It's important to research the prospective dentist's background and educational history, and to reach out to the practice with questions about the dentist's proficiency with this procedure. Asking about the average number of times the dentist performs Invisalign® treatments each year, their experience with orthodontics, and whether they can show you some before-and-after photos of Invisalign® patients can give you a fuller picture of their capabilities. By scheduling a consultation with the dentist you are considering and discussing your needs and goals with them in-person, you can also establish whether you feel confident and comfortable in their care.
Dr. Uyen Thompson is a member of the American Academy of Clear Aligners and has advanced training in these types of procedures. For more information on her experience with Invisalign®, please don't hesitate to ask!
Additional Frequently Asked Questions About Invisalign®
How noticeable are Invisalign® aligners?
The Invisalign® clear aligners are almost completely undetectable while in use. No wires or orthodontic brackets are required for Invisalign®, and the aligners themselves are so thin and translucent that they are practically invisible on the teeth.
What is Invisalign® made of?
Invisalign® is made of a state-of-the-art thermoplastic material called SmartTrack®. This unique material allows the consistency of Invisalign® to be extremely thin and flexible, which can produce the best possible fit and most discreet appearance on the teeth.
How will Invisalign® affect my speech?
When you place the first set of aligners on your teeth, you may notice a mild lisp affecting your speech. This is completely normal and should fade over the next few days while your mouth makes some adjustments to accommodate the Invisalign® appliances.
What can I eat and drink with Invisalign®?
There are no food restrictions with Invisalign®! In fact, patients are encouraged to remove the aligners at mealtimes; therefore, this treatment should not preclude you from eating the types of food you desire. With this in mind, it's best to take a few precautions with certain items, particularly those which may stain your teeth or the aligners themselves. Foods that contain staining agents and beverages other than clear water may cause discoloration, so it is a good idea to remove the aligners while consuming these items and to brush your teeth (or rinse them thoroughly) right after; otherwise, any lingering residue on the teeth may stain the aligners and make them more visible. Finally, while it's recommended to remove the aligners for eating and drinking, it's also necessary to remember to place them back on the teeth as soon as possible. The Invisalign® appliances should be worn for a minimum of 22 hours each day to obtain the best results.
Is Invisalign® covered by insurance?
Many dental insurance plans provide coverage for orthodontics; therefore, certain policies may offer at least partial coverage for Invisalign®. Thompson Center for Dentistry accepts all PPO dental insurance plans and we can help you determine whether your policy covers Invisalign® treatment.
Do I need to wear a retainer after Invisalign®?
Most patients will need to wear a retainer after the desired Invisalign® results have been achieved. An orthodontic retainer is a very important step in the treatment process—it literally helps to "retain" the new position of the teeth and prevent them from shifting back into the previous position. The total length of time that the retainer will need to be worn varies among patients; however, in most cases, individuals wear their retainers throughout the day for several months, and then should only need to wear them while they sleep.
What is the best age to get Invisalign®?
For adults, there is essentially no upper age limit to receive Invisalign® treatment. As long as adult patients have reasonably good dental and periodontal health, and their orthodontic concerns can be successfully treated with Invisalign®, age is typically not a deciding factor when determining candidacy for this treatment.
For children, it can often be more beneficial to wait until at least the 12th year of age before recommending Invisalign®. While braces can be placed as early as seven years-old, Invisalign® involves a patient compliance protocol that requires individuals to wear the aligners for the recommended time period throughout the day. The chances are sometimes better that patients who are a bit more mature will be able to strictly adhere to the treatment regimen. However, every case is different, and a recommendation for your child will be based on the current condition of their teeth and the likelihood that Invisalign® will be successful. Scheduling a consultation here at the Thompson Center for Dentistry can help you figure out the best path forward for yourself or your child.
How quickly do the teeth move with Invisalign®?
The entire process of wearing aligners from start to finish usually takes about 9 to 15 months. However, patients often begin to see significant results by the 6-month mark. Teeth will move at different speeds for every person and each treatment can be unique to the individual; however, one of the most prominent benefits of Invisalign® is its ability to produce optimal results faster than braces in many cases
Can I chew gum with Invisalign®?
You shouldn't chew gum while using the aligners since pieces of gum can become wedged under them. Even though you can take them on and off, electing to chew gum can still lead to small pieces getting stuck on your teeth and then wedged under your aligners when you put them back on. Chewing gum can also lead to staining your aligners because it can produce excess saliva. It is typically best to avoid chewing gum altogether until your Invisalign® treatment program is complete.
Can I smoke with Invisalign®?
It is technically possible to smoke while undergoing Invisalign® treatment because you can remove the aligners while doing so, but it is not recommended. Smoking, with or without Invisalign®, will inevitably lead to the discoloration of your teeth. If you smoke with the aligners on, the chemicals in cigarettes can produce noticeable stains and discoloration on the aligners very quickly.
How often will I need Invisalign® follow-up appointments?
Your appointment schedule may vary based on your unique needs, but it's often recommended to have recurring visits every six weeks. These scheduled appointments are usually quick and are designed to evaluate your progress and make any adjustments to your aligners, if necessary.
What happens if I don't wear Invisalign® for most of the day?
It's highly recommended that patients wear their Invisalign® aligners for at least 22 hours a day, allowing for minimal breaks without the appliance in place. When the aligners are not being worn for extended periods of time, the chances are greater that the results will be compromised. Our team strongly recommends that you wear your aligners as instructed and remove them only while eating, drinking, and performing your daily oral hygiene routines.
Can Invisalign® treat severe teeth misalignment and bite issues?
Invisalign® is known to be effective for many common orthodontic concerns; however, this treatment is often more ideal for patients who have misalignment and bite irregularities that are mild to moderate in nature. Braces or another orthodontic treatment may be more suitable for individuals with teeth misalignment, crowding, and bite issues that are particularly severe. With this in mind, the best way to find out if you are a candidate for Invisalign® is to have your concerns evaluated in a consultation. We can determine whether Invisalign® or another option can help you meet your needs and goals.
Does Invisalign® hurt?
Invisalign® aligners are crafted to be as comfortable as possible. The potential for discomfort is dramatically reduced in comparison to traditional braces since the aligners do not contain metal or wires that can add pressure to soft oral tissues. You may experience some mild soreness or pressure in the first few days as the mouth adjusts to the appliances, but these temporary effects can often be relieved with over-the-counter medication.
If I am wearing braces, can I switch to Invisalign®?
While, in some cases, it is possible to switch from traditional braces to Invisalign® aligners, it may not be advisable in certain situations. Some individuals may need to continue their braces treatment in order to achieve the best possible results, while others may be able to switch to Invisalign® and still obtain the optimal outcome. For some patients, the switch from braces to Invisalign® has already been planned in their initial treatment program—these situations are typically more ideal because the treatment plan has been strategized for that approach. Ultimately, the answer to this question will depend on each patient's unique needs and goals, and the treatment plan that offers the best chances of success.
What is the difference between Invisalign® and DIY/Direct-to-Consumer teeth straightening options
Invisalign® requires patients to have an in-person oral evaluation with a qualified professional and is overseen by a qualified Invisalign® provider throughout the treatment process. In many cases, DIY/Direct-to-Consumer teeth straightening systems are basically "mail-order" orthodontic treatments that may not require an in-office examination or an in-person evaluation at any point during the treatment. We believe that in-person monitoring is absolutely essential to minimize risks and to ensure optimal results of orthodontic treatment. While some DIY/Direct-to-Consumer options claim to cost less, it is important to remember that Invisalign® may be covered under dental insurance plans that include coverage for orthodontics, and our practice accepts numerous payment options (including third-party financing through CareCredit® and LendingClub®) that can make the cost of treatment as convenient as possible.
If you would like to find out if Invisalign® is the right option for you or your child, we encourage you to contact Thompson Center for Dentistry with any questions you may have, or to schedule an Invisalign® consultation.