With the comprehensive range of treatment options available from Thompson Center for Dentistry, we can help you or your child address a number of common orthodontic issues. Whether you are concerned about teeth misalignment, crowding, or bite irregularities that may be affecting both the appearance and function of your teeth, our team is extensively trained in some of the most advanced techniques to correct orthodontic problems with beautiful results.
Child and Early-Phase Orthodontics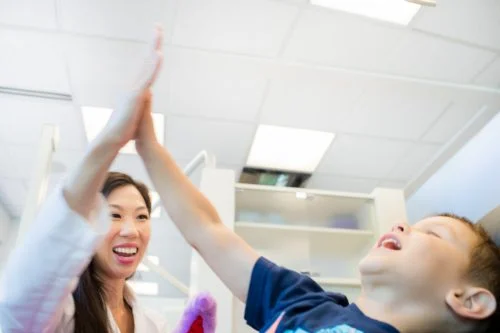 Children should typically be taken for an orthodontic evaluation by the time they reach 7 years of age. Early-phase orthodontics can be very important when it comes to identifying and treating any problems or issues that could become serious later in life, requiring invasive dental treatment to correct. With orthodontic treatment in your child's early development, there is a greater chance that incoming permanent teeth will have the necessary room to grow into a good position. Even if it looks like your child's teeth are coming in perfectly, it's always good to schedule an orthodontic evaluation just to rule out the possibility of subtle problems that may not be immediately noticeable. If everything looks good, periodic check-ups will be recommended to monitor jaw growth and the progress of developing teeth. If orthodontic concerns are identified, our dentist will talk with you about the many advanced procedures we perform that can successfully address teeth alignment and bite issues.
Traditional Braces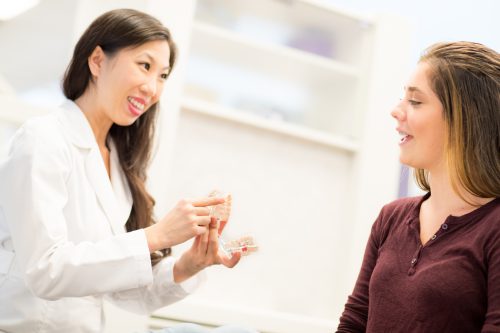 Traditional braces are some of the most effective treatments available for patients with moderate to severe orthodontic concerns. Using a system of strong brackets and wires, braces are delicately placed along the teeth with the goal of gradually moving them into a more desirable position. Thompson Center for Dentistry offers many different types of braces to suit the needs of both children and adults.
Invisalign® and Invisalign Teen®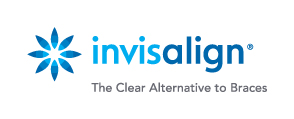 Invisalign® is one of the most popular orthodontic treatments available. This system of clear, removable aligners is designed to help patients with mild to moderate orthodontic issues address their concerns in a more discreet way. Our practice offers both formulations of this treatment: Invisalign® for adults and Invisalign Teen® for our younger patients.
Acceledent®

Acceledent® is an innovative device that can literally accelerate the orthodontic treatment process for many patients. The Acceledent® mouthpiece is designed to fit around Invisalign® teeth aligners or traditional braces. The device uses SoftPulse™ technology, which initiates gentle vibrations to help speed up the straightening of your teeth. Many patients have achieved their goals up to 50% faster with Acceledent®. The FDA-approved device is typically used for about 20 minutes per day. Working in conjunction with your orthodontic appliance, Acceledent® is known to help the overall treatment process go faster and smoother.
Retainers
An orthodontic retainer is typically the last step of the treatment process. This oral appliance is designed to help stabilize and secure the results that have been achieved with braces or other orthodontic techniques. The length of time you will need to wear your retainer will depend on your individual treatment plan. Our dentist will talk with you about your needs and determine the type of retainer that will optimize your results.
Please contact Thompson Center for Dentistry with any questions you may have, or to schedule a consultation. We will be happy to evaluate your needs and create an orthodontic treatment plan designed to bring you a beautiful new smile!