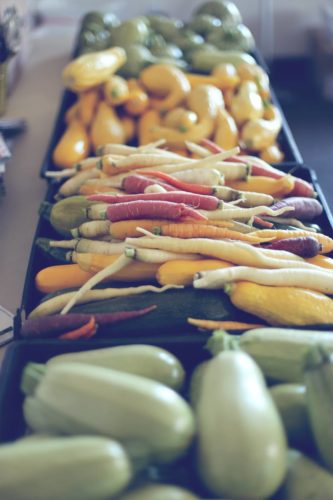 One aspect of our practice that makes us stand out in the area is our commitment to improving patients' overall health. In addition to offering comprehensive dental care to enhance one's oral health, we are also firm believers in the mouth-body health connection. This concept is backed by many studies that have found a strong relationship between the health of your mouth and the general health of your body. Dr. Uyen Thompson and our team of dental professionals strive to practice what we preach, and one way we do this is by offering our patients fresh produce grown in our on-site vegetable garden.
As the location of our building is situated on a generous amount of land, we wanted to dedicate part of these stunning grounds to a beautiful garden. We have been growing vegetables behind our office since we first opened, a fact that many patients may not have known. Some of the vegetables that our gardener Mario is able to cultivate for us include squash, pumpkins, strawberries, tomatoes, corn, cucumbers, lemons, grapes, and watermelon. Depending on the season, we are able to give away full bags of produce as a unique thank you gift to our patients – one that further demonstrates our commitment to their health, while providing a tasty treat, as well!
Please schedule an appointment with our office today and be sure to stop by our gardens to see the wonderful bounty of vegetables we are growing. We look forward to seeing you!